JD Jones is the best Industrial Fluid Sealing Products Manufacturers.
JD Jones & Co. is a market leader in producing automotive and industrial gaskets, heat shields, fluid sealing products, compression packing products, and much more. We constantly strive to provide our consumers with better services with cutting-edge technology. With a large client base from all over the world, we aim to be regarded as a preferred supplier of the world's top original equipment manufacturers.
JD Jones & Co. has provided high-quality, high-accuracy fluid sealing products for over 99 years through our specialized Sealing Products Division. We concentrate on specialized and "hard to find" products monitored and led by a staff with over 55 years of total expertise in the fluid sealing sector.
View Products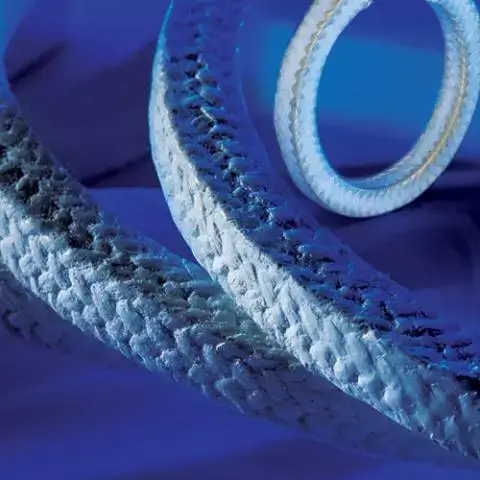 We are the best Industrial Fluid Sealing Products Manufacturers.
JD Jones believes that success comes from relentless focus. We go to great lengths to guarantee that the items we provide keep you, your employees, and your plant safe. We strive to deliver high-quality, low-cost industrial products that are supported by our expertise and experience.
FAQS
Which industries does JD Jones supply their fluid sealing products?
With a wide range of industrial products, JD Jones is the best fluid sealing products manufacturer and compression packing product manufacturer . It makes products for chemical plants, oil refineries, food processing, sugar plants, cement plants, and many other industries.
What range of fluid sealing products and compression packing products does JD Jones manufacture?
JD Jones is currently the leading supplier and manufacturer of fluid sealing products along with a variety of industrial lubricants and insulation materials. They also make Expanded PTFE Products, Industrial Polymer Products, Graphite Sealing Products, Low Emission Packing materials.
How do I select Low Emission Packing Product ?
You must select low emission packing product based on pressure, temperature and application of the industry that you are working in.
Which Company Offers the Best Fluid Sealing Products ?
JD Jones has years of experience and expertise in fluid sealing products. With an array of products to supply in so many different industries, JD Jones is backed by a strong distribution network.